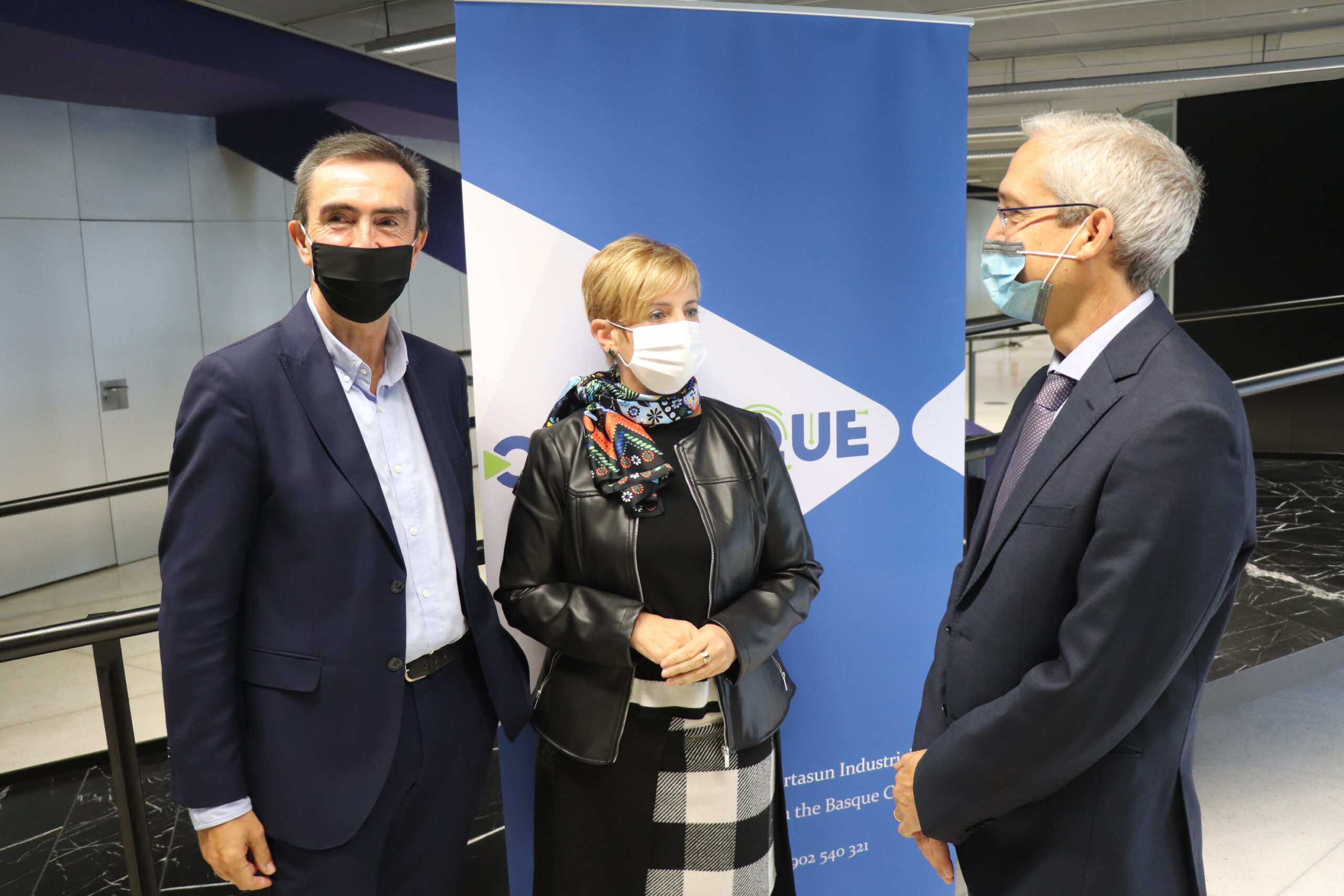 The smart industry open innovation platform, BIND 4.0, opens its 6th call for the participation of trailblazing companies interested in leading their market thanks to the incorporation of disruptive technologies and solutions from startups around the world. The registration period will remain open from today until 16 April. This is a unique opportunity for reference companies established in the Basque Country—working in the smart industry, energy, health and food sectors—to access disruptive solutions in Artificial Intelligence, Augmented Reality, Robotics and Cybersecurity, improve their competitiveness and connect with global leaders in Industry 4.0 through collaboration with startups.
Since the program began in 2016, BIND 4.0 has already accelerated more than 130 startups and has promoted the development of more than 200 projects, with a turnover of more than 6.5 million euros. This public-private initiative of the Department of Economic Development, Sustainability and the Environment, which is managed through the SPRI Group and its platform for the Basque entrepreneurial ecosystem (UpEuskadi), has become a reference for open innovation and acceleration of the Smart Industry worldwide.
Benefits of participating in the programme
57 reference companies already enjoy the benefits of participating in one of the world's leading smart industry accelerator programmes. By belonging to this innovation ecosystem, they have been offered many opportunities that have allowed them to increase their competitiveness and leadership on an international level. To achieve this, BIND 4.0 facilitates detection, knowledge and contact with the best startups in the world, and the scouting of the highest quality emerging companies, capable of meeting the technological challenges of the trailblazing companies. It also stimulates the development of innovative projects with visible results in the short term and offers support so these trailblazing companies can develop new skills to get the most out of working with innovative startups. Finally, it connects its partners with leaders and experts in Open Innovation and Smart Industry.
Mercedes-Benz, Unilever, Siemens Gamesa, CAF or Eroski are just a few examples of top companies that are already part of this open innovation platform, which has received more than 2,400 applications from startups since it was launched. This open innovation platform strengthens the Basque Country's position as an industrial innovation ecosystem of international reference. This is why startups continue to rely on BIND 4.0 as a way to accelerate their entry to the market with the help of reference clients.
What are the requirements to join BIND 4.0?
There are certain requirements that must be met in order to become a BIND 4.0 trailblazing company. Firstly, the company must be linked to the fields of smart industry, energy, health or food and have at least one centre operating in the Basque Country. Secondly, it must have a total staff of more than 250 employees and a strong interest in and commitment to working with startups.
Lastly, it must be available to devote time and participate in the different activities included in the programme, such as presentation events, startup evaluation and selection processes, startup mentoring, and participation, among others, in the Demo Day of the acceleration programme.
Call for new Partners: Learn about the benefits and how to join BIND 4.0
17 March from 9:00 to 10:00 – Webinar for industrial companies: Advanced Manufacturing and Energy. Featuring Batz, who will share its experience.
18 March from 9:00 to 10:00 – Webinar for organisations in the social and health sector and companies in the food value chain. Featuring Quirónsalud and Angulas Aguinaga, who will share their experiences.
More information and registration of interest as a BIND 4.0 Partner atinfo@bind40.com and www.bind40.com
About BIND 4.0
BIND 4.0 is a public-private open innovation platform for the smart industry created by the Department of Economic Development, Sustainability and Environment through the SPRI Group and its platform for the Basque entrepreneurship ecosystem, UpEuskadi. It currently collaborates with 57 of the main leading companies of international reference with offices in the Basque Country, and benefits from the participation of international technological collaborators such as Siemens, Microsoft and Amazon Web Services. This initiative was created with the dual goal of promoting the digital transformation of the industry and, in turn, accelerating the consolidation of innovative initiatives through a model of collaboration between large companies and startups. Since 2016, BIND 4.0 has accelerated a total of 200 projects developed by more than 130 startups in its four editions.
BIND 4.0 trailblazing companies:
ABB, Aernnova, Angulas Aguinaga, Arcelor Mittal, Artadi Alimentación, AVIA, BATZ, Biele Group, Bridgestone, BTI, CAF, CIE Automotive, Cikautxo Group, Coca-Cola European Partners, DanobatGroup, EDP España, Egile, Elecnor, Enagás, Erhardt, Eroski, Euskaltel, FAES Farma, Fagor Ederlan, Ferrovial, Gestamp, GH Cranes & Components, Grupo Alcor, Iberdrola, IMQ Group, Ingeteam, ITP Aero, Keralty, Maier, Mercedes-Benz, Michelin, Mondragon BDC, Natra, OBE Hettich, Onkologikoa, Orona, Quirónsalud, Repsol – Petronor, Roxall Group, RPK, Sarralle, Sener, Sidenor, Siemens Gamesa, SNA Europe, Tubacex, Tubos Reunidos, Ulma, Unilever, Uvesco Group, Vidrala, Viuda de Sainz.