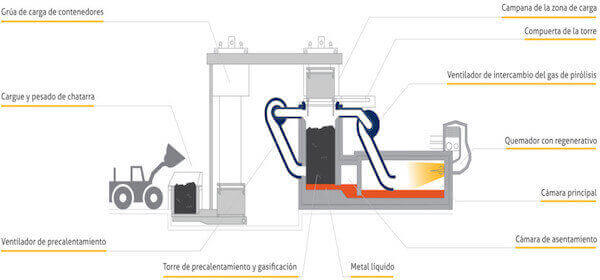 The group has announced the acquisition of a melting furnace capable of processing different types of scrap
In order to boost its competitiveness, the Aludium metal company has announced that it will install a multi chamber melting furnace at its smelting plant in Amorebieta. The investment, involving 20 million euros, will allow the firm to create a more flexible production unit.
The new furnace system is capable of melting various types of scrap, including painted and lacquered, and this, together with the other equipment in the casthouse, will enable the company to create one of the most flexible metal production units in the world, according to a statement from the group.
Thanks to its advanced design, the furnace manages to reduce gas consumption and emissions of compounds like carbon dioxide and carbon monoxide, and has a throughput of 275 tonnes per day. In addition, once the furnace is fully operational, it is expected to be capable of processing 55,000 tons of scrap per day annually, thereby making the company less dependent on external suppliers.
The company expects installation work to be completed in 18 months and the furnace to be operational during the second half of 2019.
Aludium, a subsidiary of the US investment firm Atlas Holdings, is the entity that encompasses the former Alcoa factories in Spain and France. One of the group's goals is to become the leading supplier of aluminium sheet, profiles and coils in Europe.
Related news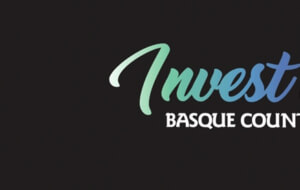 10 January, 2023
Invest in Basque Country
65% of foreign companies established in the Basque Country plan to increase their turnover by 2023
Read more
Go to the blog