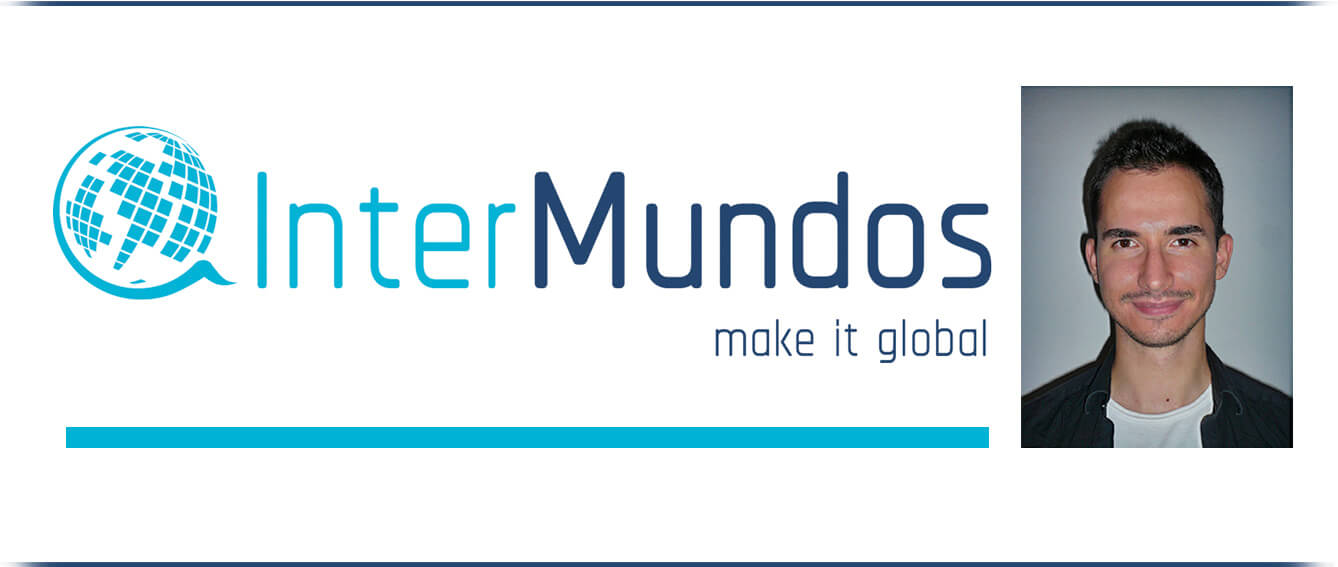 Bulgarian by birth, he was raised in the "country of roses" until he was a teenager and then studied abroad. Hristo Ognyanov Velikov majored in Translation and Interpreting and rounded out his education with a Master's in translation and localisation of software and new technologies. This knowledge gave him access to the corporate world, where he also gained experience managing projects.

Bilbao Ekintza gave him the opportunity to start his own business in the Basque Country. As a result, he now collaborates with companies like Basque Voyages, BAO Bilbao Ediciones and Fulterer. InterMundos – make it global offers quality linguistic services that are intended to facilitate the internationalisation of businesses. One of its goals is to "convince companies of how important it is to correctly use the native language of their target audience in the destination country".
Hristo, tell us how InterMundos came about
New start-ups are created every day, and their potential clients could be anywhere in the world. There is also a large number of companies that need to connect and work better with foreign markets.
We specialise in linguistic services that are designed to facilitate the internationalisation of businesses, to improve communications with each target audience and to optimise their position and image in foreign markets.

What linguistic services do you offer and to what kind of client?
We offer five key services:
Technical translations: for sectors where the right terminology is critically important (automotive, machine tools, energy, etc.).
Commercial translations: intended for marketing teams to help them adapt and improve their advertising campaigns in other languages.
Transcreation: we rebuild the original message with the desired intention and emotional impact directly in the target language so the message resonates better with the target audience.
Localisation of software and websites: we collaborate in product development, we advise the development team on linguistic matters, we translate and tailor content to ensure it conforms to the technical requirements of the products at hand.
Multilingual SEO: we translate metadata and keywords and we propose ways to optimise website positioning based on the target country and the intended audience.
As for the client types we cater to:
Companies in technology sectors.
Software and website development companies.
Marketing and communication companies.
And what competitive edge do you offer them?
A message that reaches the mind of a client can convince, but a message that reaches the heart can captivate! This is precisely what we have set out to achieve: "to bridge the language barrier", to create bonds and inspire confidence in our clients' products. We want their target audience to not only buy their products and services, but to fall in love with them and recommend them to others.
Our linguistic services are specifically designed to make the difference between "good content" and "great content".
What challenges do you face in the future?
Expanding and consolidating our client portfolio, as well as our relationships with other collaborating professionals and companies. The most important challenge we face is convincing companies of how important it is to correctly use the native language of their target audience in the destination country so they can achieve their goals.
Hristo Ognyanov Velikov
InterMundos – make it global
(+34) 684 222 311
Gran Vía, 19 – 21, 2nd – 3rd floor
48008 Bilbao, Biscay