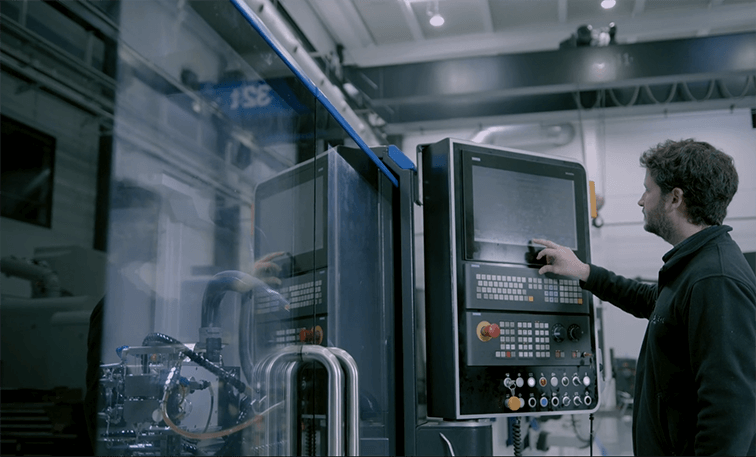 Grupo SPRI presents the node of Intelligent and Connected Machines Node of the BDIH. A network of assets and experts with the purpose of placing the knowledge, solutions and tools for digital grinding at the feet of Basque industrial SMEs, to help them achieve optimum part finishes, implement stable, optimised and defect-free processes or avoid critical quality problems in ground parts, such as burns and surface marks, etc.
Grinding is a particularly critical manufacturing process in the finishing of a component; additional to its own technological complexity, it among the final stages of production making it a critical process. Applied in the final stage of the manufacturing process, grinding improves the dimensional tolerance and surface finish of the product, ensuring the final quality of the manufactured part. It is associated with high-performance and high added-value products and, as such, grinding machines and related solutions hold a special added value in the manufacturing environment, providing competitiveness and a level prestige.
The BDIH node delivers services for improving existing processes along the following lines; horizontal and vertical cylindrical grinding, flat grinding and centreless grinding. This is supported by the capacity to provide tests under specific production conditions for parts, a test bench for carrying out experiments and trials, research into superabrasive machining or ensuring surface integrity, among others.
Grinding is able to provide crucial characteristics for manufacturing companies, working with demanding requirements of quality, integrity, reliability and productivity, for which a combination of knowledge of different technologies is required, working in integrated solutions. A grinding solution requires a knowledge of the behaviour of machines and components, materials and their interactions, thermal and dynamic events, and the fundamentals of the diamond and grinding processes, among others.
The Intelligent and Connected Machines node of the BDIH, currently specialised in the digital grinding process, brings it all together with its assets, including grinding machines, sensors, software providing personal and tailored solutions for those machining companies (grinding) and manufacturers of industrial parts and components in high-value sectors such as biomedical, automotive, power generation, railways, aeronautics, cutting tools, capital goods or precision components, among others.
The node benefits from 11 sets of tools and equipment distributed across 6 organisations that make up this network of assets and people serving the whole of the Basque territory.
Coordinated by IDEKO and with the participation of IK4 TEKNIKER, UPV/EHU, Mondragón University, IMH and CEIT. With an investment of more than €6mn in equipment, the node constitutes a collaborative space focused on the experimentation, demonstration and validation of research projects aimed at industrial digitalisation and grinding technology, as well as offering training services to new professional profiles in digital industry, reaffirming the commitment of both the members of the BDIH and the Basque industrial ecosystem to new digital and sustainable technologies, and their effort to be at the forefront of this field.
If you are interested in finding out more about the added value that the node of Intelligent and Connected Machines can bring to Basque SMEs, follow this series of articles where we will tell you in detail about their capacities, assets and services, with a focus on being practical and personalised.
Get in touch with the BDIH to find out how we can bring your company closer to the solutions that interest you most.
Related news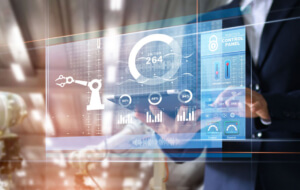 5 October, 2021
Digitalisation
Cell "Zero Defect Manufacturing": a highly versatile solution for the metrological field
Read more
Go to the blog