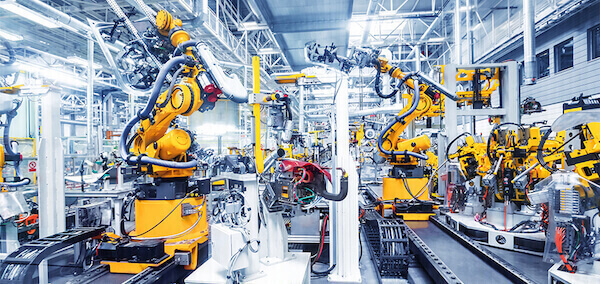 The European initiative, Productive 4.0, involves 114 business, research and technology entities from 19 countries
The IK4-IDEKO technology centre will have a significant role in the Productive 4.0 European project, the Industry 4.0 initiative that seeks to drive the introduction of information and communication technologies in industrial companies through an integrated digitisation programme that covers all the production process phases, and enables progress in the construction of intelligent factories.
The initiative, which began last May and involves 114 technology and business partners from 19 European countries, has a budget of €106 million and constitutes a significant step forward in the immersion process of European industry in the digital revolution.
"The importance of Productive 4.0 to the development of the industrial sector lies in the fact that it is a global approach, the scope of which not only covers the production phase, but the three pillars that support the entire process: digital automation, supply chain networks and the management of the final product life-cycle", said the project coordinator at IK4-IDEKO, Gorka Unamuno.
The initiative, which will go on to 2020, intends to create a standardised digitisation system that operates in companies devoted to strategic sectors of the European economy.
In addition to IK4-IDEKO, the Productive 4.0 project, led by the German company Infineon Technologies, has the participation of a dozen Basque entities, such as Innovalia, Engine Power Componentes, TRIMEK, Savvy Data Systems, Danobat, Mondragon Assembly, ULMA Embedded Solutions, Mondragon Goi Eskola Politeknikoa and Mondragón Sistemas de Información.