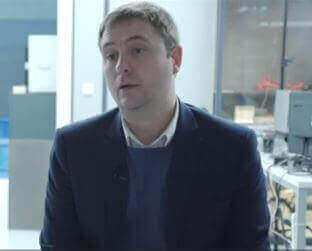 The Basque firm is collaborating with ABB and the Danobat Group on two augmented reality projects within the Bind 4.0 programme.
The Gipuzkoan company Innovae, which specialises in the development of solutions based on augmented and virtual reality, is participating with the Gipuzkoan company Danobat Group and the Swiss company ABB in two augmented reality projects under the startups acceleration programme Bind 4.0, promoted by the Basque Government and SPRI.
"Advanced augmented reality interfaces enable companies to have improved efficiency, productivity and security," says Pablo Ayala, CEO of Innovae. In the new paradigm of Industry 4.0, Ayala believes that "companies that do not incorporate the new technologies of the fourth industrial revolution into their manufacturing systems may lose competitiveness and be left behind".
Innovae offers advanced data visualization systems which, when applied to industry, allow the digitisation of information and production processes. In order to grow and compete in this new global economy, Innovae is currently participating in the Bind 4.0 programme, which combines head hunting for companies and acceleration of startups in the field of Industry 4.0. The Basque firm has been selected to carry out two projects based on augmented reality.
The first one, developed together with the Danobat Group, focuses on machine tools and allows the company to know precisely what is happening in the tool by using mobile devices such as smart watches or glasses.
The second project, in collaboration with ABB, will make technology based on augmented reality available to industrial robotic arms so as to be able, through superimposed information, to see the inside of the robot and to facilitate its maintenance.
According to the Basque group, both projects will improve the maintenance and visualisation processes of critical information for both companies. "We expect to have a consolidated product in the future that will enable us to position ourselves as market leaders", says Pablo Ayala, CEO of Innovae.
Pablo Ayala, CEO of Innovae