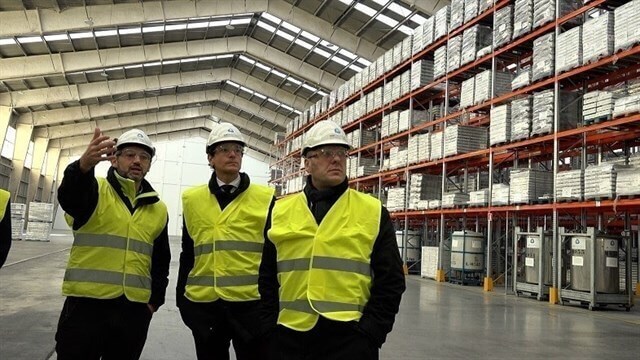 For strategic reasons, the German company has chosen to move the activity from its three plants in Gipuzkoa, Alava and Cantabria to Zierbena (Biscay/Bizkaia).
The company ASK Chemicals, a subsidiary of the German group of the same name, has launched its new plant in the Port of Bilbao, where it will concentrate the activity previously carried out at its factories in Idiazabal (Gipuzkoa) and Artziniega (Alava), and to which it will shortly transfer the production of resins now performed in Castro Urdiales (Cantabria).
ASK specializes in the production and distribution of materials for the foundry sector, especially resins and paints, which are then used in the wind power and automotive industries.
As the company explained, transferring all its activity to the new location has involved 7 million euros investment so far, to which a further 3 million will be added when the Castro Urdiales production is moved to the Port of Bilbao.