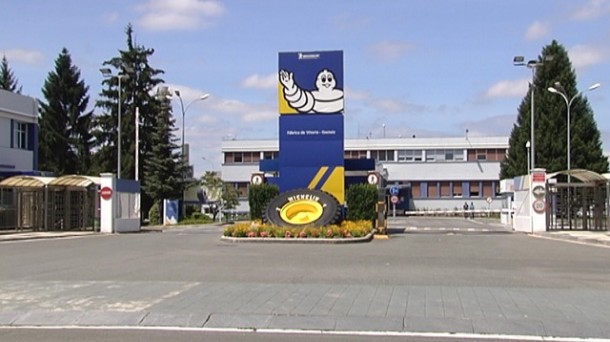 The multinational Michelin is to invest 80 million euros between 2017 and 2019 at its facilities in Vitoria to install new rubber mixture manufacturing lines, which will raise its production by 20%, and also install automated warehouses.
The initiative, part of the expansion programmes for the multinational group's largest industrial centre in Europe, will create 65 direct jobs. The factory in Alava employs 3,300 workers, while a further 1,100 are employed by subcontractors and suppliers.
The competitiveness of the plant in Vitoria -which accounts for 2% of the Gross
Domestic Product (GDP) of the Basque Country- within the group will increase "significantly" with these projects. The 200,000 tons of tyres it produces every year already account for half of the group's production in Spain.
Car tyres and OTR tyres intended for public works, civil engineering and mining –sometimes known as 'giant tyres'– are the specialities of Michelin-Vitoria, whereas the other plant in the Basque Country, in Lasarte – with some 550 workers, is dedicated to high end and competition motorcycle tyre production.