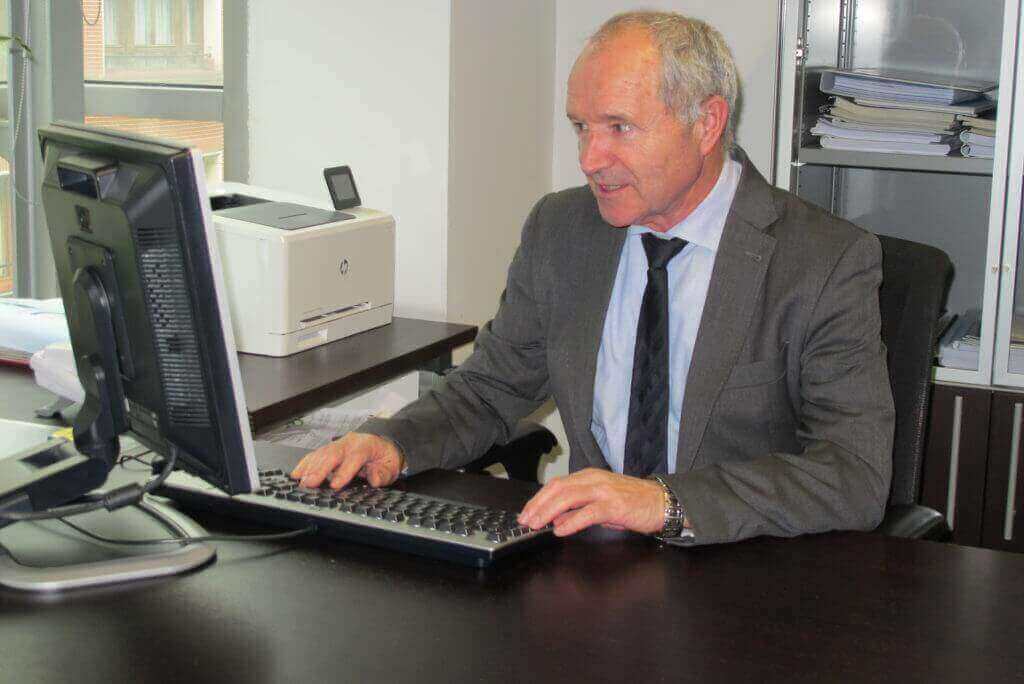 Iñaki Tellechea, Business Promotion Manager of Spri, believes that "investment here does not have to be opportunistic. Those who come, do so to stay".
Let us not deceive ourselves: initially, the Basque Country is very had to sell abroad. If someone proposes a production investment in Basque territory to the big boss of a multinational, the first thing he'll see is that the rate of corporation tax is 28%, compared to 25% in the state, labour costs are among the highest in Spain, the high-speed train does not arrive here, etc.
It doesn't seem like the best business card one can give…
And that's not all: land is scarce and expensive; GDP levels place great limits on the non-reimbursable subsidies we can give, and more. With our indicators, if we cold called, we would be thrown out in the first minute. Nobody comes here because we are cheap. We are expensive, but we are reliable.
Iñaki Tellechea, Business Promotion Manager for the Basque Business Development Agency (Spri), knows the assets and liabilities of the Basque Country very well. He knows what attracts and what frightens investors. In general terms, it seems that we are still attractive because, as Arantxa Tapia, Basque Government Minister for Economic Development revealed this week, the Invest in the Basque Country programme has achieved 11 investments by international firms this year (involving 40 million euros and creating 383 jobs), and is fighting for 38 more.
What do we have when, despite everything, investment by foreign companies keeps arriving?
We sell potential: here they are going to find a value chain, advanced industrial services, R&D, important talent because there are occupational training centres that work with dual training. Besides, companies are not going to places where there is nothing, but somewhere with a powerful environment, an ecosystem. Because the most competitive Mercedes-Benz plant outside Germany is in the Basque Country, as well as international driver companies like Iberdrola, Sener, CAF, ITP and others. And we sell our centrality in southern Europe, well connected through the Port of Bilbao, airports and roads.
But Loiu airport does not have many connections and we are one of the few Spanish regions without a high-speed train link.
Despite this, our logistics is among the best in Europe. The Vitoria freight airport is extremely attractive because DHL has its hub there and can send goods to almost any destination in the world in 48 hours. We have a good highway network, on which most goods move, we are close to France and the subsea fibre cable that comes from the US will also be extremely important, because connectivity is essential.
¿Does all this make up for the fact that we do not have either Barajas airport (Madrid) or El Prat (Barcelona)?
Each project is a world in itself. There are times that we are penalized by not having a direct air link, for instance, with Lyon, which Madrid and Barcelona have. But this is not always the case. For example, there are cases of companies that are fed up of training people in Madrid and Barcelona who then leave after a few months to go to the competition, because staff turnover there is much higher. The level of staff turnover In the Basque Country is lower, which is attractive for certain companies because people are going to be more loyal to them.
What kind of companies come to the Basque Country?
We are focusing mainly on advanced services and medium-high technology intensive industry. For example, companies such as a biopharmaceutical firm that has been installed recently in San Sebastian, that valued being in a technology park like Miramón, in an environment with reference hospitals, with the CIC Nanogune, the Basque technology network, a residence for scientists and other amenities. Every case is different and every company is looking for a set of different things. On one occasion, even arranging Spanish classes for the children of an executive proved decisive. Having a pleasant city also helps, of course.
Sandwich or sea bream
Does that have an effect? Is our cuisine and quality of life appealing?
That's not it. Travelling around the world with an Idiazabal cheese and a bottle of txakoli has passed on. That is all very well for when people are already living here. But those who come to negotiate installing here, to see the plot of land, are no longer going to eat a sea bream; they have a sandwich and return to the airport.
How do you reach a multinational company and convince it to set up in the Basque Country?
The main way is through the Basque industrial fabric, because our companies are our main asset.  Firms that are working abroad and know a supplier or a customer who might be interested in coming here.
There are also the Spri offices, especially those in Germany, the United Kingdom and the U.S., where we are moving contacts. And, moreover, we work with consultants and lawyers who advise companies.
What do you do to encourage them to come, apart from showing them the potential of the Basque Country?
We operate like a one-stop shop. What we want is for companies not to have to go department by department, from one government section to another, asking for information or carrying out formalities. We lead them by the hand. And every case is different. We get in touch with the corresponding cluster, because they know every business. If land is needed, we call Sprilur; if maritime transport is important to them, we get in touch with the people at the port; if they need subsidies for R&D, we contact the Regional Governments and the Basque Government. The aim is to provide a fast, customized service.
Foreign investment is often made by firms already established here.
90% of the investments are by companies already installed here. That is why 'aftercare' is very important, which means going to the companies that are already here and asking them how they are doing and what they need. Treating them kindly. This is the way to consolidate foreign investment because, very often, the plants that are here do not compete with other manufacturers, but with other plants belonging to the same multinational that are in other places.
Isn't it strange to search for investments abroad and ignore Catalonia? Why is it that only one, out of the more than 2,000 firms that have transferred their headquarters, has come here?
We want productive investments, that create jobs, not changes of registered office. We have not been proactive in Catalonia because we do not believe that it is our role. Investment here does not have to be opportunistic, but rather in specific niches. Those who come, do so to stay.