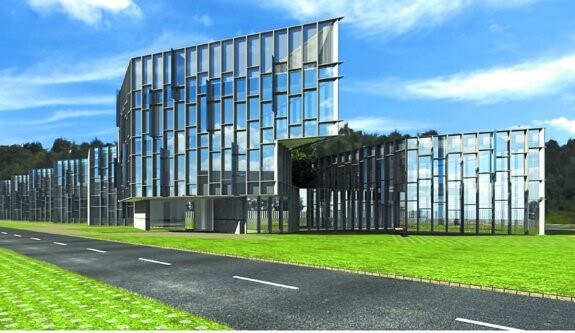 The multinational is to invest 20 million euros in the factory, which will open in late 2019
The multinational Zardoya Otis is to install a new plant in San Sebastian, requiring an investment of 20 million euros, which will open in late 2019. The new factory allows the company to open up other markets, such as skyscrapers, shipbuilding and family dwellings.
The Basque factory is one of the most technologically advanced in the world and specializes in manufacturing machines, motors and safety items for elevators. Its annual production exceeds 50,000 units. Turnover last year was 81 million euros, representing an increase of 30% compared to five years ago.
The Altza factory has 200 employees and inauguration of the Zubieta plant is expected to require new hirings. The company has installed 1,050,000 lifts in Spain. The maintenance portfolio, which includes Portugal and Morocco, amounts to 285,000, with 5% providing service in the Basque Country.
Zardoya Otis, which is listed on the Stock Exchange, is part of the United Technologies Corporation group, whose turnover last year was 56.4 billion dollars. In the same period, Zardoya Otis invoiced 746 million euros.