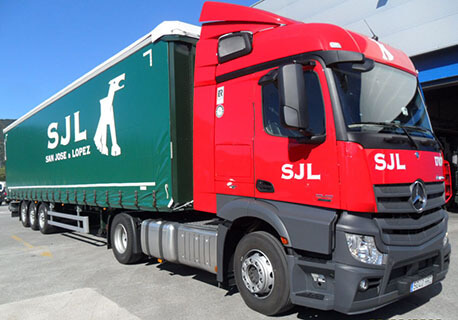 A track of SJL group.
The Anglo-South African investment fund Investec Asset Management has acquired 100% of the San José López group (JLS), one of the major carriers operating between Morocco and Spain, whose headquarters is in Oiartzun. The group has pointed out that this operation will enable continued development of its activity in these two markets.
The operation will allow the carrier to continue developing its activity in Europe and Africa in order to become established as a link between the two continents. To do this, JLS will launch a five-year strategic plan in which it will invest 40 million euros. This plan foresees the creation of more than 500 jobs between Europe and Africa and an increase during the next few years in the number of operations carried out across the Strait of Gibraltar.