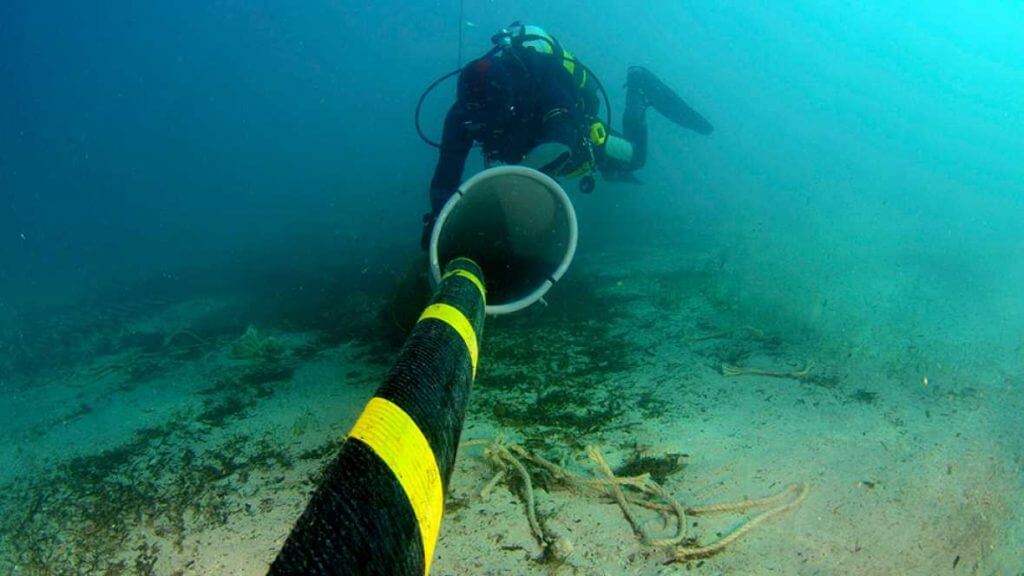 Laying of the subsea communications cable, called Marea, that is to link Bilbao and the United States, will begin on 12 June. This new fibre optic cable -promoted by Telefónica, Microsoft and Facebook- will run between the Basque beach of Sopelana and Virginia Beach.
Since the first subsea telecommunications cable was laid in 1852, our seas have seen how these infrastructures, created by man and for man, increasingly frequently coexist with the fauna and flora typical of these environments. There are currently more than 1,000 million metres of cable deployed on the sea bed.
Bilbao is now one of the hubs through which all calls and Internet services to the United Kingdom (and, indirectly, to the United States) are channelled, helping us not only to have better Internet connections throughout Spain, but also contributing to generating a fledgling industry around this connection in the Basque Country. One such case is Sarenet, provider of fibre connectivity, VoIP and cloud solutions, which uses the low latency of its foreign communications as one of its commercial virtues.